2021 AWARD/GRADUATION CEREMONEY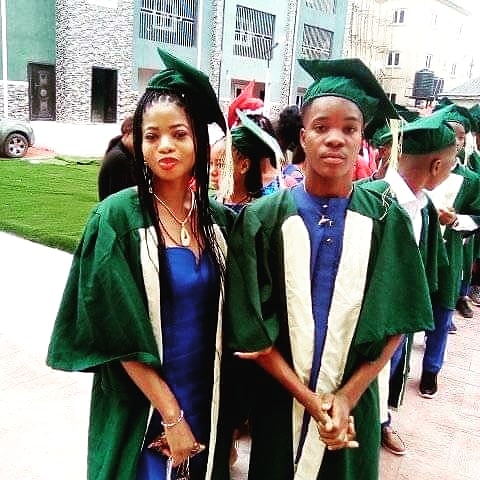 O Nebs Foundation Academy Owerri, has marked her graduation ceremony in style.
The event which took place on Sunday 25th July 2021, saw graduating primary and secondary students march out in style.
Speaking at the event, the proprietor Sir Nnaemeka Nwosu, said that the event marks the celebration of the hard work the school has put in so far in the areas of manpower and infrastructure.
He stated that their heavy investment in educational infrastructures means they now have fully equipped biology, physics, chemistry, and ICT Laboratories."
"Since 2015, you and I can testify that the O Nebs you met in 2015, is no longer what you are seeing today. In fact, we have been able to ensure that you, our dear parents will always have a reason to testify to our workaholic nature."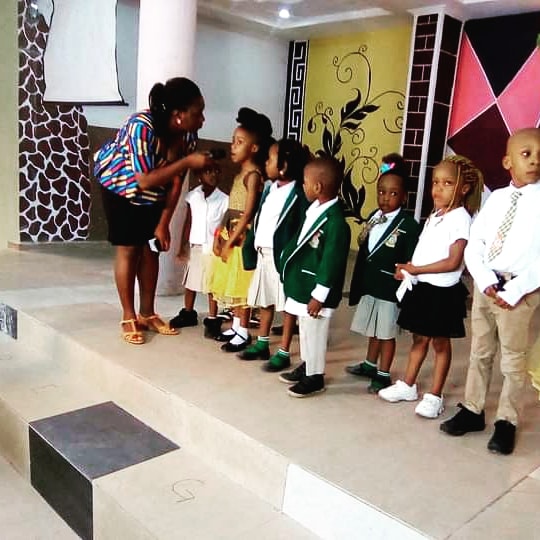 "From just a school with one building and a handful of students, we have been able to sit within the school all external exams such as; FSLC, JSCE, WAEC, and NECO within just 5-6 years, and our results can testify to it. Worthy to note is that most of our graduates are in tertiary institutions within and outside our country"
"Furthermore, we can beat our chest once again to tell you that O Nebs foundation academy still has its ex-students within the international community and our annual summer vacation to the USA still remains an active package for our best graduating students at all levels."
Sir Nnaemeka Nwosu further stated that the school has now achieved kindergarten, preschool, nursery, middle school, and high school building, with an upgraded state-of-the-art dormitory facility.
Also speaking at the event, the school Principal, Mr. Emeka Nnamdi said he is happy with what they have achieved, thanking parents who believed in them to take care of their children.
Students entertained guests at the event with both cultural and contemporary dance; beauty pageant' Igbo news presentations amongst others.
The event was capped by an Access Bank sponsored award/gift presentation to outstanding students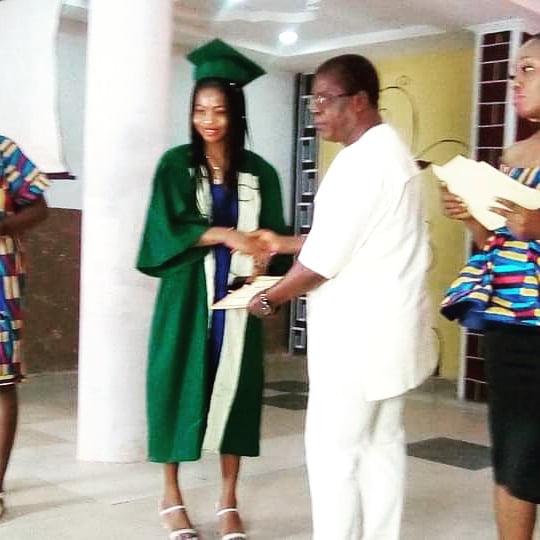 List of Winners
Most punctual student for junior secondary section — Irikannu Chigaemezu
Best school functionary of the year — Ihekwoaba Paul
Overall maths student in Junior Secondary — Obioha Onyinyechi
Best Academic graduating students.
I. Grade 12 — Emerenini Chizorom
II. Grade 6 — Madukwe Joan
III. Nursery — Adolphus Vera
Best Science Student — Bernard Angel
Best Art Student — Chidi Prosper
Tidiest Student for Senior Secondary — Ezeigwe Cheryl
Best primary school prefect — Nwoke Joy
Tidiest Student in primary section — Akobundu Excellence
Most punctual student in Primary Section — Iwuala Chiagozie
Perfect Attendance for Senior Section — Uzoma Deborah
Perfect Attendance for Junior Section — Okeagu Philomena
Pre-school 1 – Proprietor Honor roll — Festus Chimeremeze
Principal honor roll — Innocent Divine
Achievement honor roll — Anochie Michael
Pre-school 2 — Proprietor Honor roll — Adolphus Favour
Principal honor roll — Adolphus miracle
Achievement honor roll — Obieze Rejoice
Grade 1 — Best result — Adolphus Vera.
2nd Best result– Anorue Isabella
3rd Best result — Cosmos Chimamanda
Grade 2 — Best result — Madukwe Chizitere
2nd best result — Madukwe Joy
3rd Best result — Ajuzie Olive
Grade 3 — Best result– Anochie Mariamaris
2nd Best result– Isaac Sharon
3rd Best result — Lucas Ikemba and Ugwuegbo Kamsi
Grade 4 — 1st Best result — Ugoeze Adaugo
2nd Best result — Uzoma Goodluck
3rd Best result — Hycenth great
Grade 5 — Best result — Kelvin Bethel
2nd Best result — Oparaocha Jessica
3rd Best result — Festus Chidera
Grade 7
I. Ivy League Honor roll — Emmanuel Ann
II. High Honor roll – Chibueze Mmesoma
35 Honor roll– Dan Anyaebula Ikemsi Promise
36 Grade 8 — Ivy honor league roll — Obioha Onyinyechi
I. High Honor roll — Uzoma Nelson
II. Honor roll — Chibueze Success
Grade 10 — Ivy Honor league roll — Obijuru Samuel
High Honor roll – Uzoma Rita
Honor roll – Okechukwu Golden
Grade 11 — Ivy Honor league roll — Bernard Angel
I. High Honor roll – Okeke Kizito
II. Honor roll – Michael Winner
Comments (0)

No comments yet